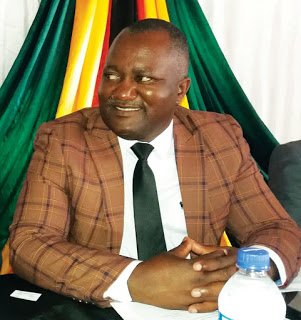 Beatific Gumbwanda


CHIREDZI – The Minister of State for Masvingo Provincial Affairs, Ezra Chadzamira has begged private individuals to come forward and help revamp the health sector, saying government on its own could not do the job as it is broke.
Chadzamira recently toured Chiredzi General Hospital and came face-to-face with poor service delivery, shortage of equipment and overcrowding. In the male ward, doctors were using gloves improvised from plastics.
An average of 20 expectant mothers at the hospital sleep on the floor on a daily basis.
"The maternity ward is overcrowded but the drug situation is stable. I think as a matter of urgency, we need to engage local stakeholders so that they can assist in the construction of other buildings," said Chadzamira.
"The government is making maximum efforts to sure drugs are available. Currently we are being served with only two doctors, while five are on strike. We were supposed to have seven doctors," he said.
On the day of the tour, 53 women were in the maternity ward while the hospital has only 35 beds. A total of 18 expecting mothers were sleeping on floor.
Ambulances at Chiredzi General Hospital are all down, and a teenage girl who was struck by lightning in Lyonnais last year died as she could not be transported to the hospital, a distance of only three kilometres.