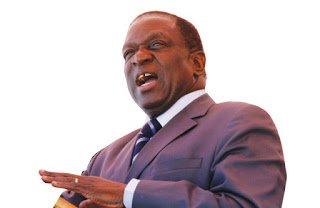 …calls for unity
Upenyu Chaota
MASVINGO – Vice President Emmerson Mnangagwa has fired warning shots at all government officials who engage in corrupt deals saying government will descend heavily on all culprits regardless of the post they hold.
Giving a vote of thanks at the just ended Zanu PF 16th National Conference, Mnangagwa told President Robert Mugabe that Zanu PF was solidly behind his call for zero tolerance for corruption as it was the major impediment to development in the country.
"Your Excellency, your encouragement in this respect and the need for zero tolerance for corruption is in line with the resolutions of the various party organs.
"As delegates, we laud your abhorrence of such vices and pledge to redress them head on. It is, therefore, integral that all members of the party, irrespective of status, desist from this retrogressive behaviour and lead by example.
"The party and government will not hesitate to take necessary measures against perpetrators of this vice. We should remember that, Mushonga unovava ndiwo unorapa," said Mnangagwa.
He called for unity and said all the conflicts consuming the ruling party are all creations of imperialists who want to effect regime change.
"Unity of the party and its leadership is its lifeblood. It is this unity which ensured the successful prosecution of the armed struggle for liberation and saw us ward off the concerted, relentless machinations by agents of regime change," Mnangagwa said.
He added that Zanu PF's constitution has to be translated into various languages to ensure that members understand its dictates.
"It is vital that we translate the party's constitution to various languages to facilitate understanding of the rules, regulations and duties of members of the party.
"In the same vein, we must reject the imperialist aggression which manifests itself in setting leaders against each other," said Mnangagwa.news