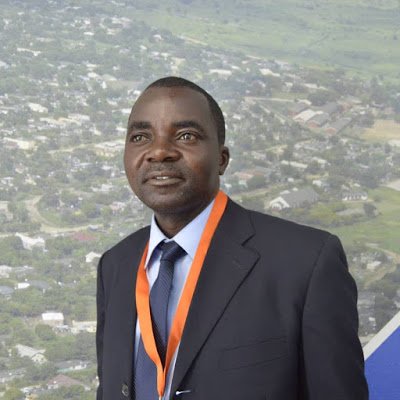 Spren Mutiwi
…as AfDB comes to the rescue


Felix Matasva
MUTARE – The African Development Bank (AfDB) has concluded
procurement processes and has already awarded a US$400 000 tender for the
supply of materials needed by Mutare City Council to improve supplies in
Dangamvura which has grappled with a water crisis for the past 16 years.
AfDB has supported many urban
councils overcome service delivery challenges in the areas of water and sewage
reticulation over the years and its intervention in Mutare has ignited hope
that Dangamvura will finally have adequate water.
Mutare City Council public
relations officer Spren Mutiwi told TellZim News on Monday that materials from
AfDB will play a critical role in addressing water shortages bedeviling the
suburb.
"The bank is going to give us
US$400 000 worth of materials required to upgrade the water capacity network
for Dangamvura. They are already done with procurement processes and have also
concluded tender evaluation.
A certain
company was awarded the tender and we expect to take delivery of the materials
before the end of this year," said Mutiwi.
Mutiwi said since US$400 000
worth of materials were not sufficient to upgrade the whole water system, the
local authority had mobilised internal funds to supplement AfDB support.
"Through our supplementary and
2020 budget, we are making provision for internal funding, required to make a
complete overhaul of the water distribution network in Dangamvura. We therefore
believe that by end of next year, there will be some major improvements in
terms of water availability in Dangamvura," said Mutiwi.
He praised the current council management
and councillors for what he considered to be their commitment to ending the
problem once and for all.
"We promise Dangamvura residents
that while there could have been gaps in the previous administration, the current
one is very much concerned. They are very much in agreement with regards to ending
perennial water shortages and ensuring that the dignity of our esteemed residents
is restored," said Mutiwi.
He said the water shortages were
spawned by a surge in population which has not been matched by infrastructural upgrades.
"As we work on Dangamvura, we
have a repair and maintenance schedule for water and sewer infrastructure which
has outlived its lifespan elsewhere. At the moment the city is losing 60.9
percent of treated water through leakages. That is unaccounted for since no one
is paying for it," he said.