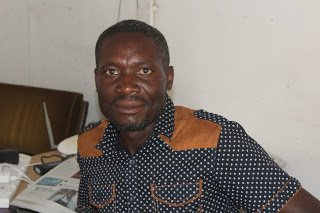 Livison Maunganidze
Moses Ziyambi
The Zimbabwe National Teachers'
Union (Zinatu) has tabled a list of demands that it says must be met by
government as a matter of urgency to prevent potentially destabilising actions
in the education sector.
Among other things, the union
demanded that teachers be paid in US dollars and that the three months'
vacation leave days removed by government in 2016 be restored.
Zinatu secretary general, Livison
Maunganidze told TellZim News that salaries have to be paid in real US dollars
from now going forward.
He said it was perplexing that
government was ignoring the predicament of teachers and choosing to play
politics by insisting that all teachers' unions engage in collective bargaining
through the 'discredited' Apex Council.
The five main teachers' unions in
the country; Zimbabwe Teachers Association (Zimta), Progressive Teachers Union
of Zimbabwe (PTUZ), Amalgamated Rural Teachers Union of Zimbabwe (Artuz) and
Zinatu are divided over the Apex Council.
Zimta argues the only viable
option at the moment is to negotiate through the Apex Council, while the others
– especially PTUZ – feel the council has been captured by State interests and
can therefore not be relied on as a platform for effective collective
bargaining.
In April this year, teachers'
unions coalesced and formed an umbrella body called the Federation of Zimbabwe
Educators' Union (Fozeu) to push for improved working conditions without the
Apex Council, but government has refused to recognise the new body, triggering
divisions between the member unions.
"We are in a crisis. The buying
power of teachers has massively declined due to inflationary pressures that the
bond note and RTGS are failing to withstand. We are, therefore, making a
request to be paid our salaries in real US dollars," said Maunganidze.
The Progressive Teachers' Union
of Zimbabwe (PTUZ) was the first to request that educators be paid in US dollars
but government has ignored the request.
On vacation leave, Maunganidze
said the union was not going back on its demand for government to restore normal
vacation leave days for teachers.
"Teachers are allowed to take
only a month's leave instead of a full term leave and that is unjustifiable.
It's a grossly unfair labour practice and we urge Minister Mavhima to expedite
the restoration of our rights," Maunganidze said.
Government deferred the
three-month's vacation leave ostensibly to cut costs, arguing that it did not
have enough money to pay relief teachers for the three months when the fulltime
teachers would be away.
"The minister must also revisit the
issue of study leave because we used to have a three-quarter salary when on study
leave but all that has been taken away from us. The ministry has destroyed the
spirit of staff development.
"The ministry is also taking too
much time to debunch teachers. We have been sending copies and copies of
certificates hoping they will do something but nothing is forthcoming except empty
promises," Maunganidze said.
Debunching refers to the
placement of teachers into different salary grades in accordance with the level
of their qualifications as well as work experience.
"Currently, someone fresh from
college assumes the same grade with somebody who has served the ministry for
more than five years. That is very unfair," Maunganidze said.