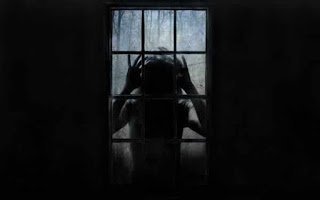 Moses Ziyambi
Makonde Primary School in Gutu district is reeling under suspicions that a teacher at the school has initiated some pupils into Satanism after the pupils began to act strangely following their participation in prayer sessions led by the teacher.
The Grade 7 teacher, who has been identified as Henry Shumba, is said to be in the habit of taking his pupils to his house for prayer sessions during lesson time.
Although the school's head, Eria Makumbinde refused to comment, some parents said they suspect the sessions, known as 'Deliverance', are being used to initiate pupils into the dark underworld.
Ward 28 Councillor, Johnson Nhema, said he had taken the issue to the District Education Officer (DEO) after receiving complaints from parents who say their children were becoming delusional.
"Parents are angry that their children could be exposed to satanic rituals disguised as prayer meetings. Up to five parents have complained that their children have suddenly fallen sick while others have visions of weird things and snakes," said Nhema.
Parents said Shumba works with a 'dodgy' local prophet to whom he directs the traumatised children for 'deliverance', telling their parents that their children cannot be helped anywhere else.
A mother to one of the victims (name withheld), said she believes Shumba is pursuing a sinister agenda while pretending to be a man of God.
"My daughter has not been well after she got involved in Shumba's so-called deliverance meetings. She sometimes loses sight when she goes to school and she acts strangely. There are several other parents whose children are facing a similar problem.
"One day I took my daughter to one of the sessions to see what happens there only to be shocked when another seemingly possessed pupil started to say strange things to the extent that my daughter was being bewitched.
"I want to know who gave the teacher a right to induct our children into the spiritual realm without our consent," said Gusha.
Gutu DEO, Sonnie Christian Chirikure said he had reprimanded Shumba about involving children into things that are outside his job description.
"He assured me he had stopped. Teachers must not go beyond the normal teaching duties that are expected of them. They must not get pupils into issues of spirituality beyond the classroom.
"We however find it problematic to deal with such cases because they do not breach the Ministry's code of conduct. We have therefore recommended that the case be taken up by the traditional leadership," said Chirikure.
Shumba is expected to appear at Chief Makore's court next week.news
—
Tel : +263 39 262 401

He who said it can not be done must not disturb the one doing it!