Chibi High continues to shine
Hate them or love them, Chibi high is the school of the moment as it continues to dominate in both academic and non-academic disciplines.
Although everyone is complaining about economic challenges affecting the country with several schools failing to finish a single project in months if not years, Chibi high school has a different story to tell.
One can be forgiven for suspecting that the school is getting some donor funds due to various projects that have been started and finished in one year.
Asked on how the school has managed to implement various projects within 12 months, the headmaster Boniface Machingauta smiled and said 'hard work brings success'.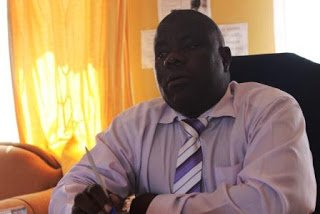 Chibi High head Boniface Machingauta
Just this year, Chibi high has managed to construct a dining hall, eight semi-detached houses for both teaching and non-teaching staff, procured at least 80 computers for both library and research center. They also constructed three common rooms at the boys' boarding as well as ablution facilities for both boys and girls.
The school has also revamped its water system to ensure 24 hour supply of clean water at all institutional premises.
As if that was not enough for 2015, the school went on to construct durawall with a razor wire for tight security at girls boarding.
"We have a culture of working hard…we set some targets for the year and we are happy that we have managed to achieve our goals. When people come here, they are shocked with our achievements but we simply tell them that unity and dedication have taken us this far," said Machingauta.
Chibi high is also the current holders of the Reformed Church in Zimbabwe (RCZ) Moderator's merit award.
Machingauta still dreams big for his school.
"We have big plans for this school. We are going to construct a 3000 seater hall starting in December 2015. The plan has been already approved and we are ready to start," said Machingauta.
He also revealed that the school is going to construct two storey buildings for both boys and girls hostels.
"As you can see, we are dedicated to transform this institution to become every child's dream school. The plan for storey buildings with three floors is here," he added.
Asked on the number of awards received this year alone, Machingauta laughed and said he was almost failing to remember all of the awards received because they are many.
"I think we have to build a room specifically for the awards because they are too many," said Machingauta.