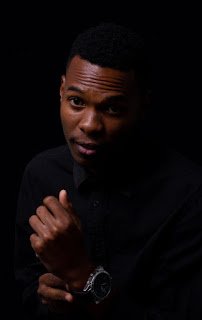 Darlington Tawanda Sibanda
Martha
Leboho
Outspoken Zimbabwe People First (ZimPF)
youth league leader, Darlington Tawanda Sibanda, is set to launch a book which chronicles the journey of
the late Rtd Gen Solomon Mujuru up until his mysterious death in an inferno at
his farm in Harare in 2011.
Titled Conspiracy- Winds of Change, the book will be virtually launched on April 15
in Johannesburg, South Africa. The presser will be live streamed on the book's Facebook
page @Conspiracy263, and will be available on the book's website www.conspiracy263.online, on Amazon and other leading online
stores.
Set on a fiction modern city in present
day Zimbabwe, the book is a thrilling journey that follows a son's quest to
uncover the mysterious death of his father. Set against a political background,
the story unravels a tug of war between two political powerhouses aiming at
claiming the presidential hot seat.
"The book is on the death of the late
Retired General Solomon Mujuru, it's a work of fiction inspired by a real life
individual who died under a mysterious circumstances.
"Many Zimbabweans and people from
across the world find it hard to come to terms with the manner in which he
passed so I tried to dramatize it in a way which embraces his heroics in the
struggle for independence by depicting his death in a respectable way and just
to say he never died but he multiplied," said Sibanda.
Like any other writer, Sibanda has
faced challenges of strict censorship in publishing his work especially from the old
dispensation.
"We are not free to write or
purposefully express ourselves. Zimbabwe has very rich and interesting untold
stories that most writers are afraid to tell and also funding and sponsorship
is a big challenge," said Sibanda.
Sibanda is currently working on a new
project of a mini-series based on this book, and another script titled 'Conspiracy – Sins Of The father'.
Born and bred in Hwange, the 31-year-old
urged writers to stay relevant and push harder than everyone else. Sibanda is
also a graduate in humanitarian work with University of Zimbabwe School Of
Social Work. He is currently the Acting CEO of Eyethu Investment Holdings a South
African based family run investment holdings company with interests in
impactful industries, including connectivity, media and television
broadcasting, mobile app developments, mobile game developments, other software
system developments and related technologies.