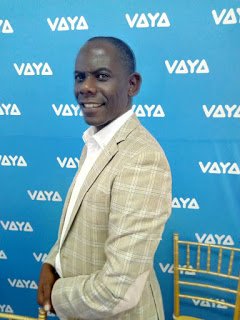 MUTARE
– Econet
Wireless Zimbabwe subsidiary, Cassava, has launched its new ride-hailing
service application called Vaya Lift in Mutare.
The service offers convenient, affordable and safe
transportation. Vaya Lift's app is already available on both Android and
IOS.
The ride hailing service, whose
concept was originally developed by the American company Uber, works by using a
mobile App available for free on the Google and Apple stores which is connected
to the EcoCash mobile money service or to one's credit card.
Speaking
at the launch held at a local hotel in Mutare, Econet Manicaland general manager
Parshon Muranganwa
said Vaya will
create employment for local people.
"This door-to-door, smart
transportation service will help ease transport challenges in our suburbs. Vaya will create employment to locals. The drivers
are from the community and riders are also from the community. What
makes the Vaya appealing is the fact that it allows for riders to pay using
Zimbabwe's most dominant mobile money service, EcoCash.
It is safe, affordable, and convenient Uber-type
passenger transportation service can be easily booked from anywhere at any time
via the convenience of a mobile application. Vaya drivers can be anyone who has
a car and registers with us to be a driver as long as they meet our
requirements. One can work full time or when they are free," said
Muranganwa.
He said
Vaya
Lift fares were fixed and payment can be done through EcoCash, debit cards and
cash.
The Vaya
Lift pricing is 20 percent lower than traditional taxi fares, with average
waiting minutes of just about five minutes.