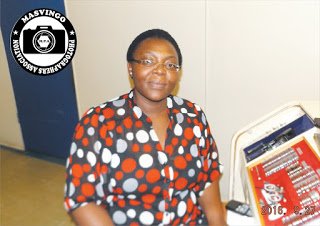 Optometrists are healthcare professionals who provide primary vision care ranging from sight testing and correction to the diagnosis, treatment, and management of vision changes. An optometrist receives a doctor of optometry (OD) degree after completing four years of optometry school, preceded by three years or more years at college. They are licensed to practice optometry, which primarily involves performing eye exams and vision tests, prescribing and dispensing corrective lenses, detecting certain eye abnormalities, and prescribing medications for certain eye diseases.
Gutu-born Kopolo went to Victoria High in Masvingo and she says people depend on their vision in more ways than they realise.
"Without healthy vision, our ability to work, play, drive or even recognise a face would be severely affected
Many factors can affect our eyesight, including other health problems such as high blood pressure or diabetes. Having a family member with eye problems makes one prone to having that condition as well. Sight-stealing eye diseases can appear at any time. Very often they are unnoticeable at first and are difficult to detect. "Your sight depends on seeing the right eye doctor at the right time" says Kopolo.
"I want the girl child to be empowered to say no with confidence, while raising herself to be a confident and professionally independent woman."