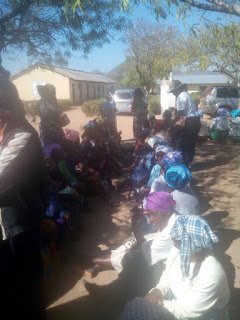 File pic
TellZim Reporter
ZAKA- A man from Zaka North is reported to have died on his way back home from Gumbo Clinic polling station where he had just voted.
A TellZim News citizen journalist in the district reported that the 70 year-old man (name withheld as relatives were yet to be notified) from Mudhambi village, died on his home soon after casting his vote at the Gumbo Clinic tent.
He collapsed and died on the spot and his body was still in the bush by the time of publishing as the police were yet to visit the scene.
Masvingo provincial police spokesperson, Inspector Charity Mazula could not be reached for comment by the time of publishing.local