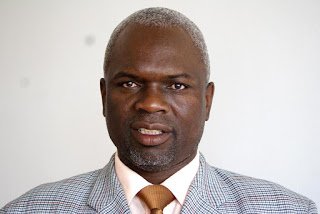 Felton Kamambo
…says Chiyangwa era of fake promises is over
Clayton Shereni


MASVINGO – The Zimbabwe Football Association (Zifa) Eastern Region leadership on Tuesday, December 18, breathed a sigh of relief after the organisation's newly-elected president Felton Kamambo, promised to walk the talk and deliver Football Internationale de Football Association (Fifa) grants to all regions.
The Eastern Region had endorsed Phillip Chiyangwa for the football mother body presidency over Felton Kamambo but Kamambo emerged victorious after garnering 35 votes against Chiyangwa's 24 votes in an election held last Saturday.
Speaking to TellZim News through a telephone interview, Kamambo said he will not segregate anyone but will make sure that every region gets their bite of the cherry.
"There are grants that are coming and we sourced them before these elections when I was still in the board. The board will seat and decide how to distribute the grants. No one will be left behind so all our affiliates will get their share," said Kamambo.
Kamambo also took a dig at Phillip Chiyangwa whom he said would just make promises when election time comes but would deliver nothing.
"We don't want a repeat of the Chiyangwa's era where candidates would just come to promise things during election period. This time around, it's definite that our affiliates will get something every year," said Kamambo.
Zifa Eastern Region chairperson, Nobioth Magwizi said he was optimistic of a good journey with Kamambo. He stressed that the region acknowledged the new leadership which he said he hoped will work with them in good spirit.
"We hope to work well with our new president and his board just like we were doing with the previous board for the development of our football in the province and at the same time we would like to congratulate him for winning the elections," said Magwizi.
Eastern Region affiliate, Manica Diamonds secretary general, Sugar Chagonda was also elected a board member alongside Philemon Machana, Brighton Malandule and Chiyangwa's top ally Chamu Chiwanza.
Another Chiyangwa ally and previous term vice president, Omega Sibanda who was targeting to retain his post, fell on the wayside after losing to Gift Banda who landed the second most powerful position in Zimbabwe football mother body.