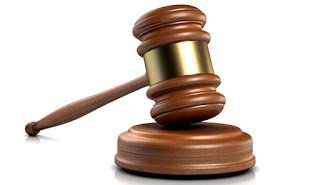 …exonerates
accomplices
MASVINGO

– Luke Manyamazi,
a provincial licensing officer at
Zimbabwe National Road Authority (Zinara) has decided to take
all the blame for the missing $45 000 and has exonerated his two alleged accomplices.
Manyamazi, Jefias Magarasadza and Enock Mapondo appeared
before Anti-Corruption Magistrate Patience Madondo applying for bail for the
second time after they were refused bail by Magistrate Langton Ndokera due to
the gravity of their case in their initial appearance.
Manyamazi pleaded guilty admitting that he only knows about
the $45 000 and not the initial $196 270 reported by Zinara.
He went on to say he committed the offence alone and without
the help of Mapondo and Magarasadza.
The court also heard that Mapondo and Magarasadza were not
Zinara officials hence they don't have any connections with the Zinara accounts
department.
Magarasadza and Mapondo were given bail on condition that
they leave their travelling documents at the Masvingo Magistrates' Court and
pay RTGS$500 bail.
The three were represented by Omen Mafa of Mudisi, Mutendi
and Shumba Legal Practitioners.
Mafa lamented that the trio was likely to 'rot in remand prison'
with the slow pace he claimed the State was moving with the case. He said it
was bad that in a space of two months, the State had only managed to find three
witnesses out of the intended 800.
The trio will appear in court again on July 31, 2019.