…as Kaindu joins How mine
Biggie Zuze has finally taken over the hot seat at Triangle FC following the depaurture of gaffer Kelvin Kaindu (KK) who is said to have joined another Premier Soccer League (PSL) side, How Mine.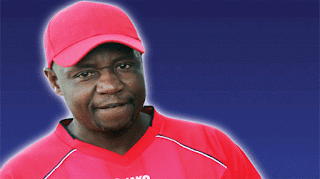 Biggie Zuze
Triangle FC, which was expecting Kaindu to return to Gibbo Stadium this seasons, were forced to appoint Zuze as head coach after Kaindu nethier communicated nor turned up for training sessions this year.
The club chairman Lovemore Matikinyidze could not confirm Kaindu's whereabouts but said the club has since appointed Zuze as the head coach while they are still working on appointing other technical team members.
"All I can say is that Kaindu did not return this season and Biggie Zuze is in charge of the boys for the mean time. We are likely to appoint a new technical bench that will support Zuze. We are still reorganizing our team and we have not yet finalized on the technical team, but certainly Zuze will have one or two assistants to work with," said Matikinyidze.
He however, said Triangle will be stronger than before this season and the Sugar Sugar Boys will fight for the championship.
Matikinyidze said they are building a formidable side that can win the championship this season.
"We are assembling a strong squad; we have been in the top flight league for two seasons and we beleive this is our season to win the championship. I am happy with the players in the camp so far and we have no doubt that Zuze as all it takes to win the league," Matikinyidze said.
Meanwhile, Kaindu is said to have signed a two year contract with How Mine FC. Zuze has been with Triangle FC for quite a number of years and he was assistant to Kaindu last season.