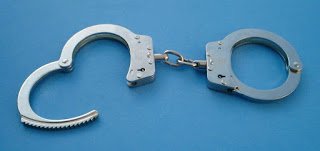 Memory Rasa
A Gutu teacher and his brother have appeared in court for accusing the wife of their late father's brother of witchcraft after she failed to attend their father's memorial service in Chagonda village, Chief Nyamande, Munyikwa last week. 
They were charged under Section 99 of the Criminal Codificacation and Reform Act Chapter 9 (23) for calling Rosemary Mundodzi (40) a witch.
Motion Chagonda (37), a teacher at Nyamande Secondary school and Nicholas Mutukwa (34) pleaded not guilty before Gutu Resident Magistrate Edwin Marecha on the 4th of May.
They argued that they did not call her a witch but they were sent there by their elders to find the reason why she did not attend the memorial service.
"We did not accuse her of killing our father but as our culture, my late father's elder brother, together with his family, was supposed to attend the memorial service. If they did not have anything to do with his death why would they fail to attend such a big ceremony? 
"We decided to find out from them, that is why we went to her house. They refused to talk to us so we ended up speculating but we did not accuse her of being a witch," said Chagonda.
The court heard that the two went to Mundodzi's house and insulted her calling her a witch who had killed their father in cold blood and demanded her to move out of the house because the family could not accommodate witches.
The duo was released on a US$50 bail and will appear in court on the 13th of May for continuation of trial.
Chamunorwa Honye prosecuted.news
—
Tel :         +263 39 262 401 
He who said it can not be done must not disturb the one doing it!