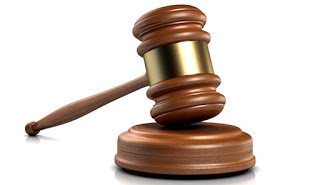 CHIPINGE

– Eight armed robbers pounced on and stripped a Chipinge woman of US$24 000 and
R18 000 among other valuables recently.
Manicaland
provincial police spokesperson Inspector Tavhirigwa Kakohwa said Pamela
Pengakufa (47) of Zivazvako homestead in Nyakumanwa village under Chief Mutema in
Middle Sabi watched hopelessly as armed robbers packed her cash and valuable
goods.
Kakohwa said at around 2100 hours, Pengakufa
heard her son Quiton Cyclide Wigging (18) and Danmore Nkomo (18) screaming for
help outside their house.
When
Pegakufa went to inquire about the screams, she was welcomed by one robber who
held her son at gun point and coerced her to take him to the bedroom and give
them money.
Pengakufa
handed over a satchel to the robbers which had US$24 000, R18 000 and ZWL$240.
The
unidentified accused persons further searched the house and took 240 litres of
diesel, 290 litres of petrol, five cell phones and various selected clothes.
The
robbers drove away in an unidentified vehicle full of goods.
Pengakufa
made a police report at Chipinge police station triggering investigations but
the robbers are still at large.
Kakohwa
urged members of the public to avoid keeping hard cash but rather make use of
banks with secure vaults.
"We
are appealing to anyone with information about these robbers to assist us so
that we can effect arrests.
"Members
of the public should make use of the banks with safe and secure vaults because
keeping money at home will attract robbers," said Kakohwa.