HARARE – Retired Colonel Kudzai Mbudzi has died in the early hours of Sunday October 16 at West End clinic, TellZim News has learnt.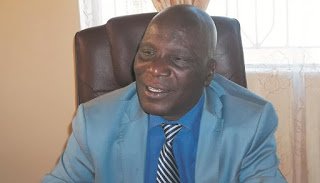 The Late Rtd Col Kudzai Mbudzi
Mbudzi, a well-known President Robert Mugabe critic, who was now Zimbabwe people First (ZimPF) Masvingo provincial spokesperson, died around 0300hrs on Sunday after he was on life-support for three days.
Although details of his illness were still sketchy, TellZim News was informed that he was admitted at Harare's WestEnd Clinic on Tuesday and has been on life support since Thursday.
Mourners in Masvingo are gathered at his Rhodene home in Masvingo, and funeral arrangements are yet to be made.