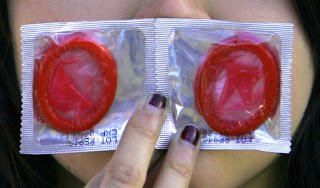 Courage Dutiro
The National Aids Council (NAC) last week revealed that the province recorded a decrease in Sexually Transmitted Infections (STIs) and an increase in condom uptake in 2018, TellZim News can report.
Responding to questions before the 2019 International Condom Day, Nac monitoring and evaluation officer, Munorwei Munyikwa said the organisation had noted a slight increase in condom uptake leading to a decrease in STIs cases in 2018.
He said the figures were encouraging especially with regards to greater efforts to fight new infections this year.
"Cases of STIs have decreased in 2018 as compared to 2017. This year, we are expecting to have a further decrease in new cases and an increase in the uptake of condoms as we are going to introduce condom dispensers to improve distribution.
"The condom dispensers will be found in all seven districts of the province and they will be monitored by Nac through the use of champion holders," said Munyikwa.
Munyikwa encouraged youths and everyone who is sexually active to make use of condoms correctly and consistently.
"We encourage youths in tertiary education institutions, youths in schools and everyone else who is sexually active to make use of the condoms correctly and regularly," said Munyikwa.
As a way of reducing the transmission of STIs, Nac has come up with many programmes in schools to educate pupils about HIV, sexual and reproductive health.