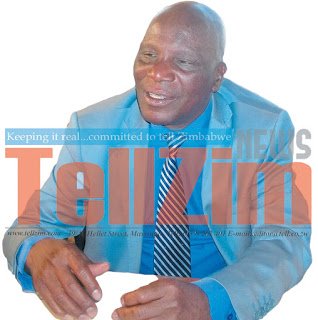 Itai Muzondo
MASVINGO – The late Zimbabwe People First (ZimPF) provincial spokesperson, Retired Colonel Kudzai Mbudzi received a decent send off at his Charumbira rural home on Tuesday this week.
Col Mbudzi passed away on Sunday at West End clinic in Harare after a short illness.
He was 55.
His brother, Cephas Mbudzi described Mbudzi as a fearless figure who worked to foster development.
"Mbudzi was half what his father was; a fearless man. He castigated top officials openly, not for his own gain but for the betterment of the nation as a whole. Sometimes I feared for him for his outspokeness but at the end of the day, he would laugh at me and say I should not be worried.
"Mbudzi's calibre is the kind of honest needed in this country. I admired him though I even feared for him. He lived with his wives and six children," his brother said.
Fellow ZimPF members who attended the funeral also described Mbudzi as a development-oriented man who stood for the truth.
"I almost stroked when I heard of Mbudzi's death. He will however be remembered for his boldness. Mbudzi was a fearless man whom I wanted to have in all my meetings. He only stood for the truth and I assure you that people like Mbudzi are hard to come by in life," said ZimPF President Joyce Mujuru.
ZimPF spokesperson, Jelousy Mawarire also had glittering words for the respected former member of the national army.
"We suffered a loss as a party. Mbudzi was an icon who was able to unite everyone for one cause. He was also one of the most experienced political cadre we had in the party. Mbudzi's death is huge loss for ZimPF and the nation at large".
Some MDC-T officials also attended the funeral and said the nation needs people who are focused on development like the late Col Mbudzi.
"Mbudzi was a no-nonsense man. He was my uncle and I am speaking from my observation through the days we spent together. If he felt people were no longer focusing on development, he would simply stop working with them.
"I am however disappointed by the fact that people who worked with my uncle for a long time, the army, are not here in their numbers to give him their last respects," said one MDC-T official, Tichaona Chiminya.