The government of Zimbabwe is yet to honour its post-election promise to reduce passport fees regardless of the Registrar General's Office having long acquired its own printing press expected to reduce passport production costs.
After the July 31 2013, the government made many grand promises, including slashing the cost of acquiring a passport which remain one of the most expensive by regional standards.
However nothing has been done yet, with the standard passport still costing US$53 while the more urgent one that comes out after two weeks costing US$218.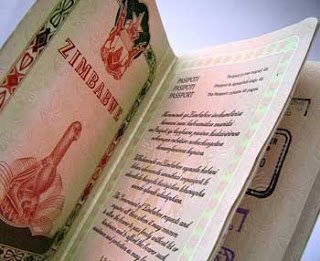 One still needs to fork out an exorbitant US$318 to get an emergence passport that comes out in less than one week.
The International Organisation for Migration (IOM) has in the past attributed Zimbabwe's high passport cost for fueling illegal immigration especially into South Africa and Botswana as people attempt to flee deepening poverty at home.
When asked why he had not yet slashed passport fees as he promised last year, Home Affairs Deputy Minister, Ziyambi Ziyambi defended the government's position, saying necessary touch-ups are still needed to be completed before a new pricing regime could be considered.
"Work is still being done at the production centre in terms of installing and running the necessary systems. A reduction will be possible when all is completely up and running," said Ziyambi.
Last year, the government described the acquisition of its own printing press as one of the re-elected government's major successes, saying passport printing will no longer be outsourced to Fidelty Printers.
This, the government claimed, would lead to a substantial reduction in the application costs and would also serve to clear backlogs.
"The printing press is working but has not yet been officially commissioned. Once all work has been completed we will have a reduction this year," said Ziyambi.
Zimbabwe passport fees are among the highest in the region; far outstripping most countries.
The South African passport, for example, costs only R400, an equivalent of US$32, while the Botswana passport costs a mere P100, an equivalent of US$10.16. The Swazi standard passport costs a negligible 80 Emalangeni, an equivalent of just about eight US dollars.local