Gutu rural district hospital is currently running without critical equipment such as

sphygmomanometer popularly known as B. P machine, X-ray machine as well as a generator for power back-up, Tell Zimbabwe can reveal.
The development has greatly compromised on the quality of services at the district referral hospital leaving hundreds of patients without any option besides looking for more money to

go to the Reformed Church of Zimbabwe (RCZ) run Gutu Mission Hospital.
Residents and various stakeholders in Gutu said the district hospital is now a white elephant.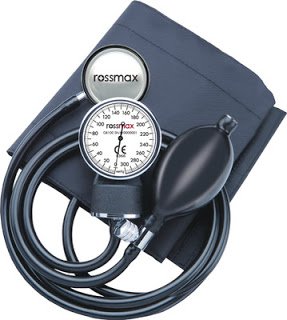 In a statement, Gutu United Residents Association (GURRA) Director, Lloyd Mupfumira noted that it is high time government acts on the dilapidating state of government hospitals and upgrade Gutu rural hospital.
"It is high time government address the rot in hospitals," said Mupfumira.
One of the patients at Gutu hospital Langton Guruva said he regretted ever going to the hospital for treatment as he was further reffered to mission hospital – a move which consummed both his time and money.
"I really do regret my moment at Gutu Rural Hospital. With all the pain I felt when I visited the hospital, they referred me to Gutu Mission Hospital only because the former did not have adequate equipment to take care of me," said Guruva.
In a telephone interview with Tell Zimbabwe, acting Provincial Medical Director, Dr Amadeus Shamhu said he was not aware of that development at Gutu rural hospital though he acknowledged that all rural hospitals and even clinics should have functional B. P machines and generators. He however, said X – rays are only reserved for provincial hospitals.
"I am not aware of such a situation at Gutu district hospital.

I will have to check with our district health office.
"All rural hospitals including clinics should have functional B. P machines and generators but

X – ray machines are reserved for Provincial hospitals," said Dr Shamhu.health