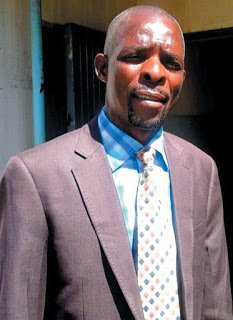 Memory Rasa
Gutu Rural District Council (GRDC) has written to the Ministry of Local Government, Public Works and National Housing requesting permission to take over water supply management from the Zimbabwe National Water Authority (ZINWA) which council accuses of mismanaging the service and depriving councils of it dues.
GRDC CEO Alexander Mutembwa said council was in dire need of revenue, which could be raised through water rates.
"We have challenges with the payment of rates which is potentially council's biggest revenue source. The unfair part is that ZINWA is using council's water infrastructure but is not remitting the money to us, leaving us with nothing but bills to take care of.
"If we are given control over water supply, we will be in a position to disconnect defaulting users most of whom are relaxed now, knowing that council cannot take measures if they do not pay," said Mutembwa.
He said the Rural District Council Act, Chapter 34 (1) gives rural local authorities (not ZINWA) the right to control their water supply system ZINWA of disadvantaging council of the much-needed revenue.
"We are using a tractor for refuse collection which is a setback as the same rubbish will spill all over in transit. We cannot afford to buy a refuse truck because of lack of financial resources."
Gutu United Residents and Ratepayers Association (GURRA) coordinator, Lloyd Mupfudze welcomed the move saying he hoped residents would have a say in matters of water supply.   
"ZINWA officials are not public representatives and are not accountable. They have mismanaged water supply for far too long and that's why we have erratic and poor quality water supply," said Mupfudze, adding that giving control rights to council is in line with devolution and decentralisation of local governance.
Since being appointed the national custodian of water bodies and supply services, ZINWA has been accused of running down systems through corruption and gross mismanagement.
ZINWA has been responsible for the water plant and reticulation system all along, What we want to do is to bring them under council control to enable us to deal with defaulters in the residential areas by disconnecting water supplies. At the moment, we cannot do it because we do not control the system," said Gabriel Mapepa.news
—
Tel :         +263 39 262 401 
He who said it can not be done must not disturb the one doing it!