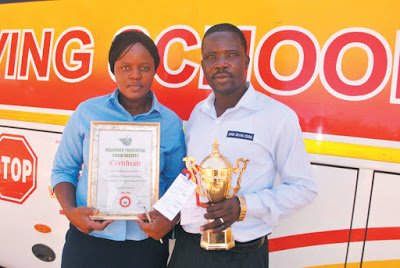 MASVINGO –
Junior Driving School is marking nine years of solid success and has lined up a number of promotions to celebrate the feat.
The driving school began operations Back in 2011 and has registered phenomenal growth to become the biggest and most reliable player of the sector in the whole southern region of the country.
The driving school has reduced Class 4 fees from $40 per lesson to $28, and those for Class 2 from $75 to $58.
The driving school has already indicated that the promotion will be prolonged as part of efforts to plough back into communities that have supported the business throughout the years.
The driving school is also replenishing its fleet and constantly monitoring the condition of its fleet to ensure a smooth driving experience for its students.
"By coming up with this promotion, we are trying to make it easy for our customers and make sure that they can make use of the little they have to get driver's licenses," said Junior Driving School director Noah Marima.
Junior Driving School, which provides full packages in theory and practical lessons, is the first to offer lessons for all road traffic vehicles, and has since opened its newest branch in the Midlands capital of Gweru.
The school has since purchased an automatic car that is tailored to suit the needs of for people with disabilities.