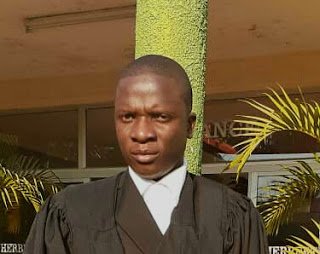 Corporal punishment: Are parents, teachers allowed to whip children?

With effect from 03
April 2019, judicial corporal punishment on male juveniles is no longer
permissible in Zimbabwe. This follows a far reaching Constitutional Court
judgment in the case of S v Chokuramba
CCZ 10/19.

The apex court is however
yet to make a determination on the constitutionality of administering corporal
punishment in school and in the home. This article unpacks the legal position
regarding corporal punishment in Zimbabwe.

What
is corporal punishment?
The
UN Committee on the Rights of the Child defines corporal punishment as
'
Any punishment
in which physical force is used and intended to cause some degree of pain
or discomfort, however light.' It follows therefore that any form of kicking,
smacking, slapping, spanking, pinching or the doing of anything which causes bodily
harm is corporal punishment.

History
of corporal punishment in Zimbabwe.
In 1987 and in

S

v Ncube and Ors 1987
(2) ZLR 246 (S), the Supreme court sitting as
a Constitutional Court held that administering corporal punishment upon adult male
convicts was unconstitutional. In 1989 the
Supreme Court similarly declared judicial corporal punishment upon male
juveniles unconstitutional in the case of S v A Juvenile 1989 (2)
ZLR 61 (S)
In 1990, the
then Constitution outlawed corporal punishment upon adult male offenders but overturned
the decision in S v A Juvenile by
inserting a provision which permits judicial corporal punishment upon male
juveniles. The same year, section 353 of the Criminal Procedure and Evidence
Act [Chapter 9:07] (hereinafter CPEA) was enacted to reintroduce corporal
punishment on male juvenile offenders. In 2006, the Criminal Law (Codification
and Reform) Act, Chapter 9:23 (hereinafter the Code) brought in provisions
which permits the administering of 'moderate corporal punishment' by parents at
home and by school authorities.
In 2013,
the current Constitution came into effect. Section 53 of the Constitution enshrines
the protection of the fundamental right of any person not to be subjected to all forms
of physical or psychological torture or to cruel, inhuman or degrading
treatment or punishment.

The Chokuramba Case
In S v Chokuramba HH-718/14
the
High Court made an order declaring judicial corporal punishment on male
juveniles unconstitutional because it violates section 353 of the CPEA. An
order of constitutional invalidity made by the High Court or any other court has
no force of law until confirmed by the Con-Court.

As a result of the foregoing, Muremba J
referred the case to the Con-Court for possible confirmation. On 3 April 2019,
the Con-Court subsequently confirmed the finding of the High Court and declared
judicial corporal punishment unconstitutional.

Corporal punishment in the home or school
.
On 03 March
2017, Mangota J sitting as a High Court in Pfungwa
and Anor v Headmistress Belvedere Junior Primary School and Ors HH 148/17 made
an order to the effect that the imposition of corporal punishment on children
at home or school violates children's rights set out in sections 51, 53 and 81 of the Constitution. The High
Court order is still awaiting confirmation by the ConCourt. Corporal punishment
upon children at home and at school is therefore still legally permitted in
Zimbabwe.

Conclusion.
If the
ConCourt is to confirm the decision of the High Court in Pfungwa, no one, whether a teacher at school or a parent at home
would be legally allowed to whip, spank or even pinch a child. This would
undoubtedly be a bitter pill to swallow for many. The heavens will fall upon others.
Courts are however guided by the Latin maxim; Fiat Justitia Ruat Caelum which means "Let Justice Be Done Though
the Heavens May Fall."
Nyamukondiwa
Fidelicy writes in his personal capacity. Contactable on 0785827154/
nhanyams@yahoo.com.