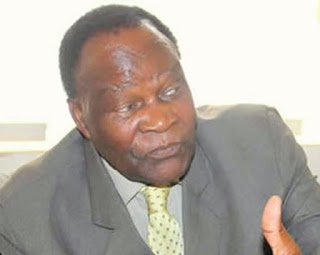 Itai Muzondo
The Minister of State for Liaison on Psychomotor Activities in Education, Josaya Hungwe told people who attended the launch of the provincial Culture Week at Danamombe High School in Chivi that they should be proud of their culture if they want to be respected by the outside world.
Hungwe said observation of totems was one tradition that people no longer take seriously.
"As we grew, we spoke dialects with deep Shona expressions with which we would easily be identified as people from Masvingo. We were so proud to be recognised as such because it revealed who we were, and being recognised from such archetypal traits is culture, that's what makes you who you are.
"Culture can also be upheld through recognising ourselves with totems. Totems are an integral part of our culture," said Hungwe.
Hungwe called for cultural exchange programmes to promote cross-cultural harmony.
"Let's involve the elderly from different places in the country as they are the custodians of our culture from whom we can learn a lot," added Hungwe.
Provincial Education Director (P.E.D) Zedias Chitiga said it is the parents' duty to teach their children cultural values at home.
"Children learn better from their parents than they can ever learn from school teachers or from anyone else. The duty to instill cultural values should therefore start at home," Chitiga said.
The launch of the week-long programme marked the beginning of the celebration of cultural diversity in the country through various cultural and artistic expressions.
The programme falls under the auspices of the National Arts Council with this year's theme being 'Towards Increased Community Participation'.
The Universal Declaration on Cultural Diversity by UNESCO in 2001 proclaimed May 21 of each year as the World Day of Cultural Diversity for Dialogue and Development.news
—
Tel :         +263 39 262 401 
He who said it can not be done must not disturb the one doing it!