The Zanu PF's Masvingo Provincial Coordinating Committee (PCC) has on Sunday recommended the expulsion of party heavy weight Dzikamai Mavhaire, former Minister for Masvingo Provincial Affairs Kudakwashe Bhasikiti, former deputy minister of Health and Gutu South legislator Paul Chimedza, former provincial chairperson Rtd Gen Killian Gwanetsa and Rtd Colonel Cladius Makova among others over allegations that they were supporting former Vice President Joice Mujuru.
Shylet Uyoyo, Ellias Musakwa, former Chivi North legislator Tranos Huruva and his young brother Oliver are also on the expulsion list.
The PCC meeting also recommended the five-year suspension of Minister of Tourism Walter Mzembi, MPs Ephraim Gwanongodza, (Chivi Central) Tonagi Mzenda (Gutu North), Denford Masiya (Chiredzi East) and Darlington Chiwa (Chiredzi West).
The Acting provincial chairperson Paradzai Chakona confirmed the incident saying the recommendations were forwarded to the party's national disciplinary committee.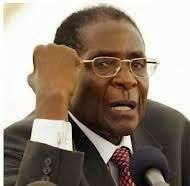 President Robert Mugabe
He said the decision was reached after the realization that all the people who were either expelled or suspended were working with former VP to unconstitutionally dislodge President Robert Mugabe.
"We just made recommendations and we are now waiting for our response from the higher offices," said Chakona.local