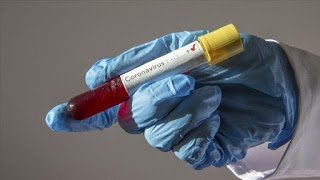 Beatific
Gumbwanda
CHIREDZI
– The
Ministry of Health and Child Care had by May 06 conducted only 50 Covid-19
tests based on their case definition due to resource constraints, TellZim has
learnt.
The district is
Masvingo province's largest district by area size and is one of the largest by
population size of close to 300 000 people.
Chiredzi borders
Mozambique and South Africa, and there exists many illegal crossings that make
the district particularly vulnerable to possible Covid-19 infections
originating from those neighbouring countries.
This was heard during a
recent collaborative sensitization meeting between the ministry and the United
Chiredzi Residents and Ratepayers Association (UCHIRRA.
Chiredzi District
Health Promotion Officer, David Frank Maziva revealed that they had managed to
conduct around 50 Covid-19 tests based on stipulated case definitions.
"Chiredzi district
has carried out about 50 tests from Chikombedzi Mission Hospital, Collin
Saunders, Chiredzi General Hospital and Hippo Valley Medical Centre.
"We are currently not
doing random testing on every visitor at our hospitals but our tests are mainly
based on case definitions. Those with respiratory symptoms and high fever get tested
for Covid-19 after we have exhausted all other tests we know," said
Maziva.
UCHIRRA advocacy officer,
Bernard Dhachi said their organisation wanted more people to be tested and for
greater awareness campaigns to be held in communities.
"Covid-19 affects
everyone regardless of political affiliation, race, tribe or colour so this is
the time to put our differences aside and work together for the health and
safety of our communities," said Dhachi.
The sensitisation was
mainly focused on the spread, myths and prevention of the novel coronavirus as
well as demonstrations on the importance and proper use of face masks.
As on May 06, 14 821
people had been tested for coronavirus in the whole country.