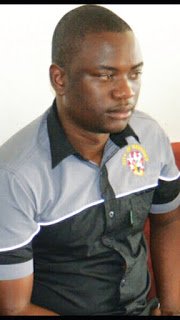 Staff Reporter
Masvingo Urban Ward 4 councillor, Godfrey Kurauone remains holed up in South Africa where he sought refuge in the wake of a national crackdown against perceived instigators of the national shutdown protests that rocked the country last month.
Kurauone fled the country after learning that a Zanu PF vigilante group was apparently looking for him in connection with his alleged incitement of people to engage in violent activities and stay away from work.
There was virtually no violent activities in Masvingo during the shutdown, with very few scattered incidents of blocked roads being reported in some high density suburbs like Runyararo.
Speaking to this publication via WhatsApp, Kurauone said he was contemplating coming back home now that reports of security services pulling opposition members and supporters, real and perceived, out of their homes seemed to be residing.
"I learnt with apprehension the arbitrary arrests and detention of opposition members and supporters on allegations of participating in violence. I left the country after being warned that a group of ruling party supporters that included national youth service graduates were planning to make my life miserable," said Kurauone.
He also said the group's interests were purely political as they wanted to force him out of his ward and create chances for a named ruling party candidate to take over the ward through a by-election.
"We must respect the people who went out to vote. They considered whom they understood to be a better candidate for the council seat. To then use dirty tactics to snatch the ward is not the right thing to do. I did not rig myself into office as I am an opposition member without access to the rigging machinery of the State so why must I be targeted?" said Kurauone.
On the second day of the shutdown on January 15, a group of Zanu PF youth members accompanied by others from the National Youth Service Graduates Association (NYSGA) besieged local community-based peace and reconciliation organisation, Cotrad before calling riot police to arrest its staff.
Seven Cotrad staff members were rounded up and taken to Masving Central Police Station where they only got released after the intervention of rights lawyers.
The organisation's Toyota D4D double cab vehicle was impounded and spent three days in police custody.
The organisation condemned the actions as uncalled for, saying they had not engaged in any illegal activity to warrant the persecution.