Running under the theme, Innovation and Creativity for Socio – Economic Transformation, one of the country's biggest cultural symposium, Tertiary Institutions Festival of Arts in Zimbabwe (TIFAZ)

was officially opened at Masvingo Polytechnic during the weekend.
TIFAZ management team highlighted that the number of both participating colleges and students continues to rise

every year.
This year has seen 2 300 students from 21 tertiary institutions registering to compete at this prestigious festival.
Speaking at the official opening of TIFAZ, Masvingo Poly Acting Principle Evans Musara said he was glad that the event has come to Masvingo for the first time.
"I welcome you all and am highly honored that TIFAZ has come to Masvingo for the first time which makes us the forth province to host this high profile cultural event," said Musara.
Excited about the improvements in this year's edition, TIFAZ chairperson Atanas Ruzive said participants were battling it out in music, fashion design, cutlery arts, visual arts and performing arts categories.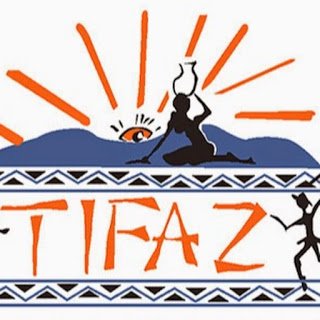 " As the chairperson I am actually excited about this year's event which has fulfilled one of our goals that is twinning with the community at large. Most people thought that TIFAZ is a closed door event where only tertiary institutions are invited but it is meant to entertain and enhance cultural activities in Zimbabwean communities at large," said Ruzive.
Ruzive thanked various stakeholders for supporting TIFAZ.
"I want to thank the Ministry of Higher and Tertiary Education, Dairyboard and ZIMDEF for supporting us," said Ruzive.
TIFAZ National Executive Member Learnmore Nyoni the festival was giving students enough space to exhibit their skills through displaying things that they are able to produce at colleges.
He said the platform was also a golden opportunity for institutions to share knowledge.
"We decided to say Innovation and Creativity for Socio – Economic Transformation as people in the arts. This is simply because we are accounting to the public by providing socio – economic transformation which is possible by exhibiting marketable products that are by our students," said Nyoni.
TIFAZ started

as Tertiary Institutions Festival of the Arts Manicaland (TIFAM) before transforming itself to become a national event in 2009.local