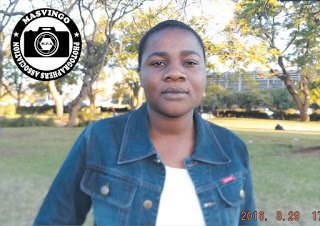 Archaeology is the scientific study of human life by looking at artifacts, and the man-made objects that people who lived long ago have left behind. Archaeologists strive to investigate and preserve the finite and fragile clues of former cultures in order for us to understand our link to the past. They investigate historic as well as prehistoric sites.
The Masvingo-born Chimwanda, who is now doing her PHD in Archaeology at the University of Pretoria in South Africa says archaeologists are like detectives. By looking at artifacts, they try to figure out how long ago people lived, how they governed themselves, what art they created, their religious beliefs, their technology, science, and invention, and their daily life. Clues archaeologists use to answer these and other questions about past civilisations can sometimes be found in the artifacts they dig up.
Growing up, Chimwanda says she had passion for bones and loved old things or structures, and had a bone collection at home which she saw as beautiful though she could not relate it to any archaeological value then.
Professional archaeologists work in a wide variety of settings and can be employed by government agencies, museums and historic sites, colleges and universities. Some archaeologists work as consultants or form their own companies.
Chimwanda says clarity of vision is a virtue and her advice to young women is that success is not in gender and a woman has to discover her interests in life and work to achieve her goals.