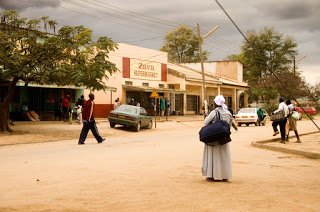 Increase Gumbo
Chiredzi – Young people have applauded ward 1 councillor, Gibson Hwende for facilitating the refurbishment of a dilapidated tennis court in the ward which they said will be an important recreation facility.
Chiredzi lacks meaningful recreational areas, a situation which is blamed for fuelling antisocial behaviour among youth.
Adiel Marira, who stays close to the tennis court, said he was confident many young people will use the facility and turn away from the life of vice.
"The move taken by Councillor Hwende is a great move and it will reduce drug abuse among the youth who had, for all these years, lived with no access to affordable recreation," said Marira.
Kingston Masekesesa, a member of children rights lobby, Childline, echoed the same sentiments, saying recreation was vital for children's development.
"The tennis court will give youth a chance to exercise and unwind. It will not only be a place to play tennis but also a platform for moulding better youth who share ideas for a brighter tomorrow," said Masekesa.
Hwende told TellZim News that the move was driven by the realisation that young people did not have a place to spend their extra time.
"Chiredzi town does not have adequate recreational facilities and most youths where killing their time indulging in bad behaviour such as stealing and drug abuse," said Hwende.
He admitted the town needs more recreational facilities, saying authorities should look at revamping such places like Tshovani stadium and the Zimbabwe grounds.news
—
Tel : +263 39 262 401

He who said it can not be done must not disturb the one doing it!