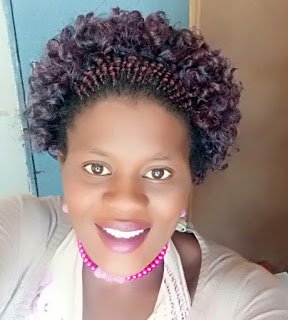 According to
Sarah Anderson, old places have a soul hence worth persistent efforts to be
preserved and conserved. Basically, conservation and preservation refer to the
safeguarding of something valuable. Consequently, before we venture into what
has been done and what needs be done in safeguarding Great Zimbabwe National
monument, it is crucial that we explore the values attached to it.
We respect what
we value and what we value shapes us. The iconic Great Zimbabwe, a testament of
great prosperity and intelligence, located at the heart of Southern Africa is a
simmering pot of values and infinite benefits not only to Zimbabweans but to
the world at large. These include the educational and historical values.
The world
heritage site is a major research centre pregnant with rich and relevant
information for intellectuals from various academic arenas, archaeologists,
historians, anthropologists, linguists, geologists among many.
Furthermore, the
monument has an economic value as it generates income in various currencies for
the nation through tourism. Its absolute and outstanding aesthetic value is the
secret behind the irresistible magnetic force to people from different walks of
life. Above all, the ancient capital carries untold spiritual value to all
those who identify themselves with and still observe it. Historically, Great
Zimbabwe was a major religious centre and is still a shrine and sacred place to
those who choose to observe cultural rubrics and tradition.
Back then,
situational and calendric rituals like rainmaking ceremonies were conducted at
the site, which might as well explain why droughts were rare that they were
used for relative dating, referred to as "Gore rezhara huru" because famines
and droughts were uncommon. Not only are the dry stone walls a symbol of
spirituality but innumerable other aspects which were found in and around the
monument like the soapstone birds, the zoomorphic pot and even the not so
popularly known spring within the monument , fondly known as "chisikana".
Many a times,
the walls have fallen, could this be the wrath of the long gone ancestors? A
sign of their displeasure over the desecration of a once vibrant worshipping
centre which has been turned into a plain playing park. In a way, all other
values attached to the monument have overridden the spiritual value.
All the same
surveyors, archaeologists and stone masons from National Museums and monuments
of Zimbabwe in collaboration with international organizations like UNESCO have
tirelessly worked towards the restoration of the monument with the most recent work
being done in 2018 in collaboration with the University of Cape Town (South
Africa).
In 2018, the
United States government, through the Ambassador's Fund for Cultural Preservation,
availed US$475 000 for the preservation of Great Zimbabwe World Heritage Site.
However, the
painful truth which is avoided and not easily accepted by those involved is
that all these relentless effort are aimed at preserving all other values
except the spiritual value yet according to history, religion was one important
factor which contributed towards the rise and growth of Great Zimbabwe. The
bitter pill is that the influential custodians of Great Zimbabwe are academic
and not religious practitioners.
There is need to raise
public awareness about saving heritage
for mankind and vow to preserve every aspect of heritage, the priceless
treasure left behind by those who went before us. Genuine efforts can influence
descendants for generations. On 28 August 1963 in Washington DC, Martin Luther
delivered his famous speech titled "I have a dream" in which he was expressing
his vision, not as an individual but for the whole American race. Fortunately,
he dreamt of what came to be as one day in American history a black man sat on
the throne. As Africans, as Zimbabweans, it's important for us to dare to
dream, of a day when we are all going to be proud of our brand, of our culture
and to walk out talk of being true and patriotic Africans, branded "proudly
Zimbabwean". What we choose to save is what we choose to say about ourselves
Elizabeth Duve Dziva
is an Archaeological and Cultural Heritage practitioner, the views in this
article are solely those of the author in her own capacity and do not
necessarily represent the views of any organization. Email:
duveelizabeth@gmail.com