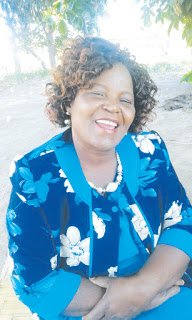 Cllr Maria Rangwani
Brighton Chiseva
ZAKA – Relief goods mobilised by various charity organisations and
individuals for victims of Cyclone Idai in Zaka West is reported to have been
abused, with much of them going to non-victims, TellZim News has learnt.
Sources said the vile practice
was rampant mainly in Councillor Maria Rangwani's Ward 23 which covers such
areas as Vanyoro, Mudzara and Charingeno School.
"The councilor gave the aid to
people of her choice of whom few, if not none, were affected. It was supposed
to be given to people who lost houses or other properties but known Zanu PF
supporters like Mercy Mukotosi, Daniel Mudzara who is Mudzara village head,
Patience Shumba and Thomas Mabika benefitted," said one source.
Zaka West MP Ophias Murambiwa confirmed
the case saying he had confronted the councilor over the issue.
"When I heard about the matter, I
took it to the councilor since she is the one who was responsible for distribution.
She however said there were people trying to soil her name as she only
distributed the goods using a list of names provided by village heads.
"I am still doing investigations
and those caught on the wrong side will face the music. I don't condone such
behavior in my area for it also tarnishes my image," said Murambiwa.
Zaka District Administrator (DA)
Ndeya Nyede said he had not received any report of that kind but admitted the
possibility of unscrupulous councillors adding the names of undeserving people
on the list of beneficiaries.
"We had a problem in Ward 19 but
it was addressed. We have not heard anything from Ward 23; it is one of the
wards that brought the names late and many of the targeted beneficiaries have
not yet received their share. If there are genuine cases of wrong-doing, they
must be raised through the proper channels," said Nyede.