Four rural schools in Ward 28, Gutu South constituency, are set to be connected to the national electricity grid following the operationalization of the long-delayed Chimedza Rural Electrification Programme.
Speaking to Tell Zimbabwe recently, Ward 28 Councillor Johnson Nhema said what had remained a pipe dream for a very long time had eventually came to fruition.
"We are happy because our schools are going to join a long list of rural schools that are connected to the electricity grid in Gutu district. We had waited for a very long time for this to happen," said Nhema.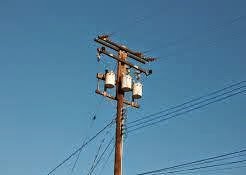 "We expect the project to be complete by early May this year," he said.
The schools; Makonde Primary, Chimedza Primary and Secondary, and Mutendeure Primary will be electrified under the Rural Electrification Programme.
"The idea to electrify this ward was first mooted in February 2003 when we engaged REA (Rural Electrification Agency) to make a quotation.
"Each household then made a contribution towards the fund but REA could not implement the project as inflation kept on driving up the costs.
"We are happy now because REA has come to service their long-standing debt to us and everybody is happy," continued Nhema, who also said business centres as well as individual households will benefit.
When Tell Zimbabwe visited the area, ground was being cleared to make way for the power lines.local