The much awaited new Mpandawana Town Board was finally selected last Thursday at a meeting that was chaired by council chairman, Nicholas Zambara, as the returning officer and was attended by officials from different ministries.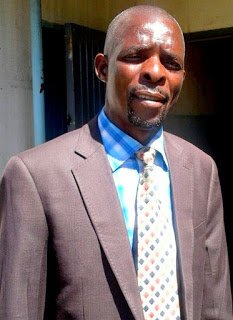 Gabriel Mapepa
Councillors Gabriel Mapepa (Ward 37), Basta Mafio (Ward 33), Japson Nemashakwe (Ward 34) and Enock Rutsvara (Ward 7) were duly elected into the Town Board. They were joined by Brighton Koke who represents the business community and Mrs Susan Samatanga representing the residents.
Councillor Nemashakwe lost to Councillors Mapepa and Mafio respectively for the positions of chairman and vice-chairman. He was duly elected as the first committee member. The secretary to the board is still to be appointed.
In an interview with TellZim News Mapepa said first and foremost on the agenda was the improvement of relations between the new Town Board, the business community and the town's residents.
"Secondly we would like to lure investment from across the country and even beyond its borders. Our industry is down on its knees and there is need to look into that as a priority area. You will also realise that there are no sporting or recreational facilities in the town and that is an area of concern which we will also seek to address," Mapepa said.
Mapepa said, to make their dream come true there was need to increase the new Town Board's revenue base. He said this could be done putting by-laws in place that ensured that all transport operators paid gate entry fees to get into the bus terminus.
"At the moment we are losing a substantial amount of money to transport operators who do not use the bus terminus but choose to pick up passengers at undesignated points. By-laws should be put in place that ensure that all operators use the terminus and those found picking up passengers at undesignated points outside the prescribed area should pay hefty fines towards the Town Board's revenue base," he said.
Mapepa added that there was need for the Town to consider the construction of at least two more primary schools and one secondary school to absorb the growing school-going population of the new town. He said existing schools were already heavily congested and the residential areas continued to grow every year.
Mapepa said the new Town Board will initially work together with the council until the board eventually takes over the running of the new town.