Tell Reporter
National Association of None Governmental Organisations (NANGO) has relieved four regional coordinators of their duties with immediate effect.
The coordinators for Harare, Gweru, Bulawayo and Masvingo were not given notices and they had served the organisation for an average of six years.
Tell Zimbabwe was informed that the letter penned by Machinda Marongwe early this week instructed the officers to stop going to work ' immediately'. Although no concrete reason was cited for the development, the four have since stopped going to work.
Only local expects in the four regions are going to work amid fears that they might also be stopped from going to work since their immediate managers were fired without a notice.
Tell Zimbabwe failed to get an official comment from NANGO board chairman Paul Juru who is also a headmaster at a school in Gweru.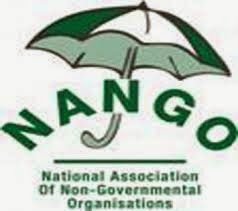 The NANGO secretary general Michaiel Mabwe could not be drawn in to commenting saying he was not aware of the developments.
"I don't know what you are talking about….I am travelling and can only come back to you once I get the information concerning the issue," said Mabwe.
However, source said three out of the fired four had since approached the labour courts where they are seeking justice.
"We just received communication from one Marongwe and we are approaching the courts to seek justice. Even our leave days were not paid and there is no explanation. I think this organisation is led by people who are not fully aware of how civil society works," said one of the fired coordinators who refused to be named.
Tell Zimbabwe was informed that Juru is a headmaster and his ascendance to lead NANGO remains a mystery.local