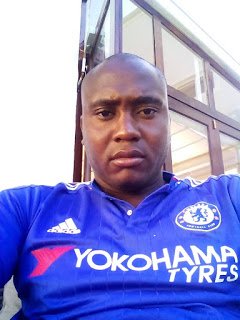 Cllr Aleck Nhundu
Diana
Gondongwe
Following a conflict between Chivi Rural District (RDC) Ward 20 villagers and Murowa Diamonds, Cllr Alec Nhundu said he does not see any problems that Murowa
Diamonds is posing on the villagers.
Villagers
had held a meeting where they made it clear that if their legal representation they
are receiving from Matutu and Mureri Legal
Practitioners does not take Murowa Diamonds to the negotiation table they will
demonstrate.
Nhundu however said he has a mutual relationship with Murowa
Diamonds and its operations are working towards the government's 2030 vision of
growing exports in the mining sector from $3.2 billion attained last year to
US$12 billion by 2030.
"I am working with Murowa Diamonds despite the conflicts they
are having with the villagers. I am happy with the developments that the mine
came with. I am willing to educate the villagers that Murowa's presence in our
area is not a burden but a privilege since we are all working towards vision
2030.
He added Murowa Diamonds has developed the Sese Communal
Lands as they have erected a number of boreholes taking away the water crisis
that the villagers had lived with for years.
The boreholes are not only benefiting the Sese villagers only
but people in the surrounding villages.
The boreholes that were drilled by Murowa Diamonds also
benefits Danhamombe High School and St Simon Zhara Primary School as tap water
is not adequately supplied.
Murowa Diamonds also consult the village authorities
including the councillor before recruiting new employees so that they notify
the village youths who might be interested in time to prepare for the job
interviews.
After recruitments the
youths are given three months contracts working in the diamond mines and are
well paid hence reducing the crime rate in the community as they will be
occupied.