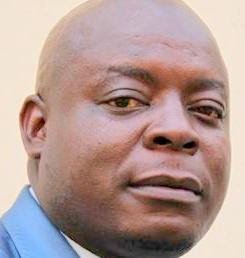 Itai Muzondo
Masvingo Provincial Zanu-PF Political Commissar and Bikita South legislator Jeppy Jaboon lost his Toyota D4D Extended Cad truck to armed robbers at gun point in Bikita recently.
The loss which is linked to Zanu-PF extended factional fights which has seen intense fights between the First Lady, Grace Mugabe-aligned group (G40) and Vice President, Emmerson Mnangagwa-aligned cadres (Team Lacoste) within Masvingo Province.
Jaboon who said could not comment on what transpired in his absence referred TellZim News to one Thomas Chireshe who was amongst the people present when the car was hijacked.
"Yes my car is gone but I am still to come to terms with what happened. You can talk to one of my guys who was in the car when the incident took place," said Jaboon in a sombre mood.
Confirming the robbery, one Thomas Chireshe who was in Jaboon's vehicle at the time of the hijack with two others, Munyaradzi Mboho and Jeffery Murire said the robbers said they had been sent by Bikita West legislator Munyaradzi Kereke.
"We were robbed upon our arrival at Highway supermarket by two men and we managed to identify Obvious Madzivanyika who drove the car away and surprisingly he is a driver to a senior party member, Honourable Anna Runganai, proportional representation legislator for Bikita District.
"We however did not manage to identify Madzivanyika's accomplice, the one who was holding the gun. We also lost some valuables in the car including important party documents and US$2 000. We reported the case at Nyika Police base immediately after the unfortunate incident," Chireshe said.news
—
Tel : +263 39 262 401

He who said it can not be done must not disturb the one doing it!