Media reforms will never see the light of the day since the government has displayed that it lacks motivation to reform media laws, Masvingo Senator Misheck Marava has said.
Speaking at a belated World Press freedom commemorations on Saturday at Charles Austin Theater in Masvingo, Marava said the executive is sitting upon bills submitted to them a long time ago thereby blocking the realignment of almost 400 laws to the constitution.
Marava said the Executive is responsible for the delay in the realignment of these laws, and parliament cannot do anything since it can only operate under the dictates of the executive.
"The executive is not serious enough about the realignment of the several laws to the constitution, and parliament cannot do anything since it can only nudge from behind," Marava said.
"The parliament has been on leave and only resumed last week, yet there is so much work to be done, but the executive has to release those bills first," he said.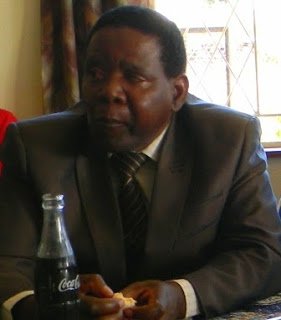 Misheck Marava
Marava also said the work of journalists in Zimbabwe is very hard due to the repressive media laws which look like they were made to muzzle the press.
"Journalists in Zimbabwe are very strong in the way they are doing their jobs considering what they have to go through in their daily activities," Marava said.
"In a normal situation, a journalist does not have to go to court to prove his point. Protection of journalists should be enacted according to the constitution," Marava said.
Speaking at the same event, prominent Masvingo lawyer Martin Mureri said the constitution grants media freedom with the right hand and takes back with the left, as some of the repressive media laws are still prevailing over the constitution.
"Until such a time when government revisits the media laws, some of which have to be repealed, that when we will have media freedom," said Mureri.local