Moses Ziyambi
N.Richards Group (NRG) has lost over US$300 000 at its Masvingo hardware shops in a well-organised cement scam in the buying and purchasing department, TellZim News has learnt.
Police have since opened a case against Alfonsina Kaitano, a buyer at N.Richards Group, who is alleged to be at the centre of the scandal.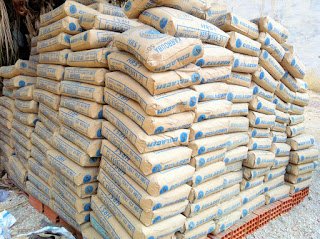 Kaitano is being represented by Frank Chirairo of Saratoga and Makausi Law Chambers and the case has since been taken to court where it was referred back for further investigations. The court will proceed by way of summons once investigation officers are done with their work.
N. Richards Group Director, Andrew Chekani confirmed there was a case under investigation at the company but refused to shed more light.
"There is a case under investigation but I cannot give any details because the matter is being handled by the police," said Chekani.
Chekani also refused to state the exact amount that has been lost in the scandal but TellZim News is reliably informed that money for least 70 truck loads of cement which were sold last year could not be accounted for. It is alleged that the cement was stolen and injected into the market where it was sold at very low prices.
TellZim News has also established the scandal may soon rope in a manager of another company who is suspected to have been the main buyer of the loot. The manager in question would sell the loot at his cement outlets dotted in places such as Bhuka, Nemanwa and Checheche.
"It is understood the buyer of the stolen cement would then sell it at his numerous shops in and around Masvingo," said a source who refused to be identified.
Kaitano is alleged to have exploited a loophole in the N.Richards Group's purchasing department to divert loads of cement to illicit buyers.